Skip to end of metadata
Go to start of metadata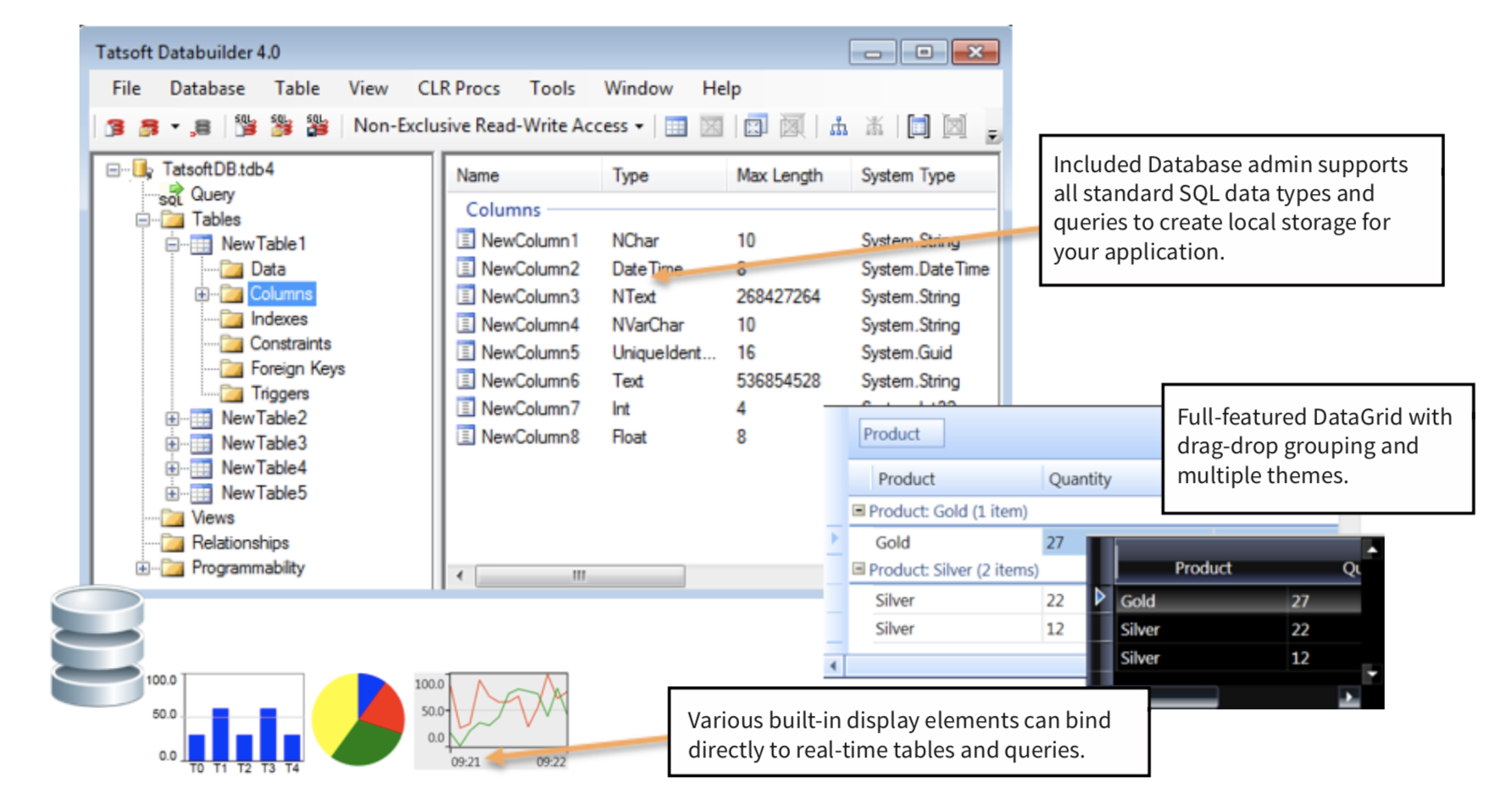 Real-time Queries and Tables
Any data source with ODBC, OLE-DB or ADO. NET support can be connected with the application; an easy syntax allows you to create or customize any query or table search with real-time tags. 
Client-Server Architecture
Real-time queries can be processed either at the server or from the client computer, asynchronously or synchronously. To achieve better performance, multiple requests from distributed clients are cached and synchronized at the server.
Data Gateway
Connecting client queries through Firewall protected security zones, such as moving data between the Automation Network and the IT network, is no longer an issue. FactoryStudio provides a built-in firewall friendly data gateway. Data queries from clients are routed in a secure way through any FactoryStudio system. 
The Convergence of SQL database, HMI software and .NET
Scheduling, Process Recipes and real-time data consolidation made easy.